10. University of Warwick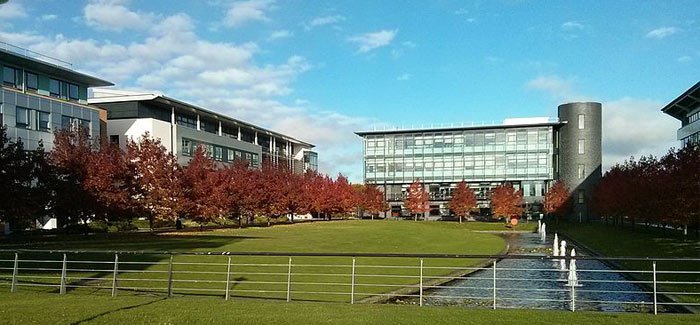 One of the prestigious Russell Group universities, the University of Warwick continues to be the tenth-best institution in the UK despite dropping eight places globally this year. The university is bolstered by a strong reputation with employers and a healthy percentage of international students, two of the indicators used to compile our ranking (as explained in the methodology).
9. University of Bristol
Bristol is one of the rare UK universities to improve this year, climbing two places to just sit inside the world's top 50. Since last year, the university has improved its proportion of international faculty and students, as well as its academic reputation.
8. London School of Economics and Political Science (LSE)
The first of four universities based in England's capital city, LSE is ranked seventh in the world for international students, making it the most diverse UK university in our ranking. It also performs particularly well for employer reputation, with only Oxbridge and Imperial ranking higher within the UK.
7. King's College London (KCL)
King's College London has dropped two places this year to be ranked joint 33rd in the world, sharing the rank with Kyoto University in Japan. It's particularly well-regarded for its medical education and research and is home to the oldest nursing school still in operation: the Florence Nightingale Faculty of Nursing and Midwifery (established in 1860).
6. University of Manchester
Another university to improve its overall rank since last year, the University of Manchester can point to improvements made in its academic reputation and research output (measured by citations per faculty). It also has the largest student community among these top UK universities, with approximately 41,000 students, nearly 11,000 of whom are from outside the EU.
5. University of Edinburgh
Falling two places but still inside the world's top 20 universities, the University of Edinburgh is the only Scottish university to feature in this top 10. While Scottish students are able to study at the University of Edinburgh for free, students from other parts of the UK (i.e. England) have to pay fees. The university counts Charles Darwin, Alexander Graham Bell and J.K. Rowling among its alumni.
4. Imperial College London
Imperial has been overtaken by UCL in this year's ranking, losing its status as the top university in London. Despite this, it continues to out-score UCL for four of the six ranking indicators: employer reputation, faculty student ratio, percentage of international faculty and percentage of international students.
3. UCL (University College London)
Now the best university in London, UCL is one of the largest and most diverse of the UK's top universities, with a student population of 38,900, with almost 40 percent of these coming from outside the UK.
2. University of Cambridge
The gulf between Cambridge and its closest rival Oxford continues to grow, with the University of Cambridge slipping one place globally this year. UCL is now hot on its heels.
While Cambridge can point to a stronger reputation with academics and employers than Oxford can manage – as well as a more internationally diverse faculty – it's now three years since it could claim to be the best university in the UK.
1. University of Oxford
The University of Oxford has tightened its grip on the number one spot in the UK this year, improving its proportion of international faculty and the number of citations being produced by those faculty members. While it might be tempting for such a famous university to rest on its laurels, it's encouraging to see Oxford is still improving its research output.